Paresh Shah (B.Sc., CA)
A Science Graduate and Chartered Accountant by qualification, Paresh Shah, is an authority in providing opinions and restructuring international transactions and global operations for public companies, private organizations, fellow professionals and High Net Worth Individuals. He is known in the professional circles for his creative out of the box structuring solutions and complete confidentiality while dealing with client cases.
Click here to
read more..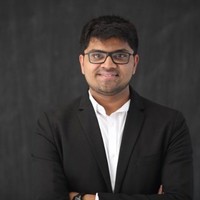 Siddharth Shah (B.Tech. - IIT-Bombay, MBA)
Siddharth Shah is a graduate from the Indian Institute of Technology (Bombay) and an MBA from Wharton Business School, with more than ten years of work experience in FEMA, investment banking, financial services and management consultancy. As the founder of the UAE chapter - SP Shah Consultants, Siddharth works closely with clients to understand their local needs, while complying with their internatonal structures, and helps them manage the local business in UAE seamlessly. He has started the UAE chapter in 2011 and helped grow the firm to 425+ clients currently with a managed revenue portfolio of $35Bn+ in UAE alone, under his team.
Scroll